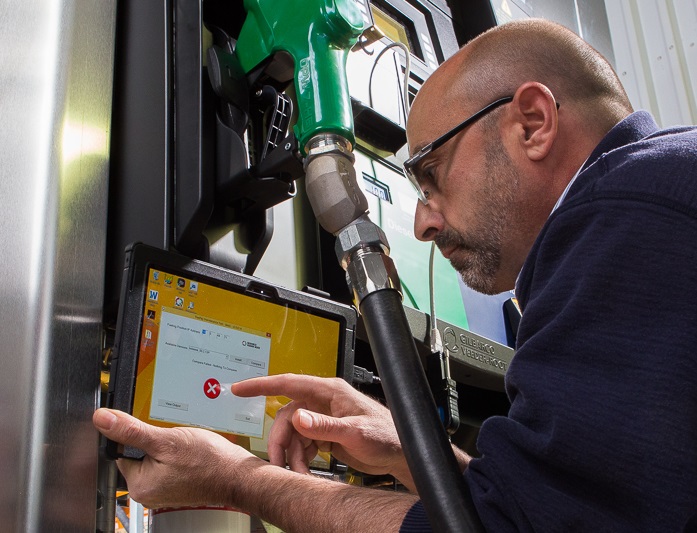 For us, the two most important aspects of our business are our people and our customers. Whenever we're planning for the future, we consider the impact on, and best path forward for, our employees and the benefits to our customers.
We're committed to mentoring our new staff, offering leading edge of training, and education for our technicians.
To achieve this, we've implemented an in-house Training Management System, managed by two long-time Petroservice technicians, each with over 20 years of industry experience. Through this system, we're able to provide annual, as well as interval training for all our technicians.
This regular schedule of training ensures all technicians are cross-trained in computer systems and hardware maintenance and repair, point-of-sale and communications systems, as well as manufacturers upgrades and certifications.
In addition to training our own staff, our Gilbarco-certified trainers offer educational programs for those within the industry in the following areas:
            Two day web-based training
            Five day hands-on classroom training
           Two day installer web-based training
           Four day hands-on classroom training
Encore Dispensers (Encore 300, Encore 500, Encore 500s, EMV, Flexpay)
          Two-day web-based training
          Five day hands-on classroom training
We also offer custom training for our Convenience Store customers, designed to reduce potential downtime in service on-site and decrease maintenance costs.
Convenience Store Equipment Training
This full-scale store training includes;
Complete overview of  c-store equipment
Compliance checks
Safety overview
Basic troubleshooting
Routine 
We're happy to work with all our customers to accommodate their needs, including offering this training remotely for certain product lines.